Lexus LS Hybrid vs. Acura RLX Sport Hybrid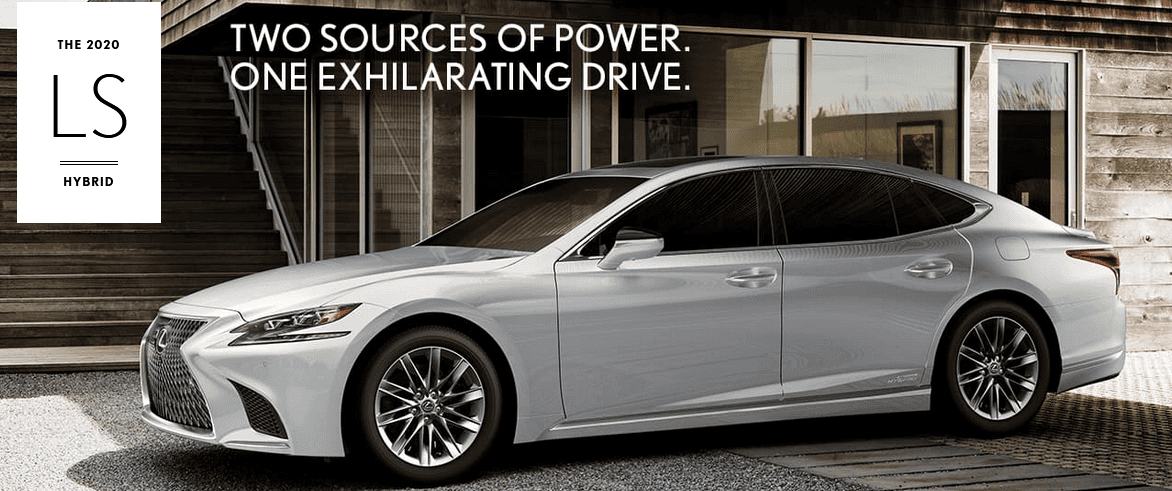 Overview
The demand for hybrid vehicles is strong, and more luxury-auto manufacturers are adding these eco-friendly models to their lineups. Two 2020 models that compare closely are the Lexus LS Hybrid and the Acura RLX Sport Hybrid. Lexus and Acura have their rivalry, as the luxury divisions of Toyota and Honda, respectively, and it's natural to contrast them. Let's take a good look at how they match up.
---
Essential Features
Both of these well-heeled hybrids come in a single trim level, so comparing their standard specs is straightforward. In terms of fuel economy, the 2020 Lexus LS Hybrid returns 25 mpg in the city and 33 mpg on the highway. While the RLX Sport Hybrid gets 28 mpg around town, it only achieves 29 mpg on the highway. In power output, the RLX Sport Hybrid has a slight advantage with its 377 total system horsepower (compared to the LS Hybrid's 354 total system hp). In spite of the Acura hybrid's dominance here, it's lacking in connectivity features, with Apple CarPlay and Android Auto smartphone integration not offered – and neither is a Wi-Fi hotspot. That's right: these communication essentials aren't available on the RLX Sport Hybrid at all. Many drivers will find that unappealing given that nearly every automaker makes either standard or available, even on their economy vehicles.
Although the 2020 Lexus LS Hybrid also lacks Android Auto, it does come with Apple CarPlay and a Wi-Fi hotspot, as well as Amazon Alexa. Buyers can also upgrade to a 23-speaker Mark Levinson audio system, while the RLX Sport Hybrid gets a 14-speaker audio system, which is just two speakers more than the default audio system that comes with the 2020 Lexus LS Hybrid.
---
Cargo, Complimentary Service and Safety
If you need a plush four-door that's not only fuel efficient but capable of carrying a decent amount of luggage, note that the 2020 Lexus LS Hybrid is more accommodating, with 15.2 cubic feet of trunk space; the RLX Sport Hybrid provides just 12 cu. ft. Plus, choose the 2020 Lexus LS Hybrid and the costs of your first and second maintenance visits will be covered (6 months/5,000 miles for the first and 12 months/10,000 miles for the second). Acura does not include complimentary maintenance.
The comprehensive active safety system known as Lexus Safety System+ 2.0 is standard on the 2020 Lexus LS Hybrid. It includes a pre-collision system with pedestrian detection, lane tracing assist, lane departure alert with steering assist, road sign assist, all-speed dynamic radar cruise control, and intelligent high beams. While the RLX comes with most of those safety features, it lacks road sign assist. An even more progressive safety system is available for the 2020 Lexus LS Hybrid: the Lexus Safety System+ A. This includes advanced lane assistance technology, which scans the road ahead and alerts you to any vehicle or pedestrian within the trajectory. Plus, its lane-change assist feature will autonomously change lanes when it's safe to do so. The RLX Sport Hybrid doesn't offer a comparable safety system.