2020 Lexus NX vs. Audi Q3 for Sale in West Springfield, MA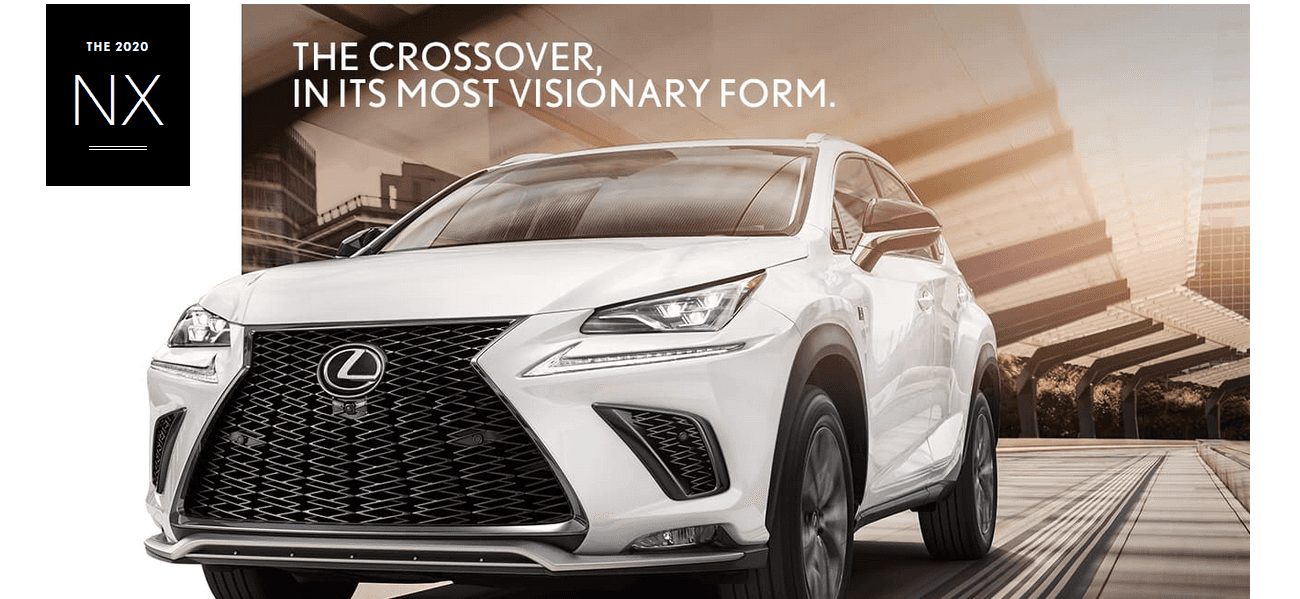 The 2020 Lexus NX is a leading seller in the luxury crossover segment for plenty of good reasons. A few notable items on its long list of attributes are its comprehensive standard Lexus Safety System +, top-notch build quality, impressive power output, and sophisticated design. But this is a highly competitive market, and it still has to contend with a sea of enticing rivals. One of these is the Audi Q3, and while they each stand relatively toe-to-toe, the 2020 Lexus NX manages to set itself apart from the Q3 in a few important ways. Let's take a look.
---
Warranty and Performance
Buyers of the 2020 Lexus NX get the benefit of a long-lasting powertrain warranty that's good for 6 years or 70,000 miles. Audi isn't quite as generous, as the Q3's powertrain warranty is only good for 4 years/50,000 miles.
The 2020 Lexus NX's 2.0-liter turbo four-cylinder engine pumps out 235 hp, while the Q3's 2.0-liter turbo produces slightly less: 228 hp. Even though the 2020 Lexus NX is more powerful, it also achieves better fuel economy, getting 22 mpg in the city and 28 mpg on the highway (the Q3 only returns 19 city/27 highway). This efficiency is owed to the NX's electronically controlled continuously variable transmission (CVT), which optimizes fuel economy by keeping the engine in its most efficient mode at all times, allowing it to get more miles out of a gallon of gasoline than a traditional geared transmission, like the Q3's, can.
---
Cargo Volume and Passenger Space
When its rear seat is folded flat, the 2020 Lexus NX offers more cargo volume with 54.6 cubic feet, outdoing the Q3's 48 cu. ft. For even greater convenience, the 2020 Lexus NX has an optional switch that automatically lowers or raises the rear seats. The Q3 can't be equipped with automatic folding rear seats. To top it off, the 2020 Lexus NX has 2.8 inches more front-row legroom than the Q3.
---
Advanced Amenities
The 2020 Lexus NX has a standard remote start system. This allows you not only to start the vehicle but also to adjust its climate controls from indoors before you head out into weather of either extreme. It also has an optional memory system for the driver's seat, steering wheel, side mirrors, and climate settings. Plus, it boasts an easy entry system that raises the steering wheel and slides the driver's seat back when the door is unlocked or the car is turned off. Adding to the list of conveniences, the 2020 Lexus NX has available ventilated front-row seats and a heated steering wheel. The Q3 doesn't offer any of the above.
The 2020 Lexus NX comes with a standard road sign assist monitor that can detect things like speed limit signs and instantly alert the driver. It also has standard cornering lights, which illuminate around curves and corners when the turn signals are activated. You won't find these helpful features as standard equipment on the Q3. Potential buyers of the 2020 Lexus NX will also be happy to learn that the Insurance Institute for Highway Safety (IIHS) named it a Top Safety Pick+ (its highest distinction) for the 2020 model year. The NX also boasts the best turning radius in its class, meaning you'll have to do fewer K-turns to get out of tight situations and U-turns will be less troublesome.