2023 Lexus RZ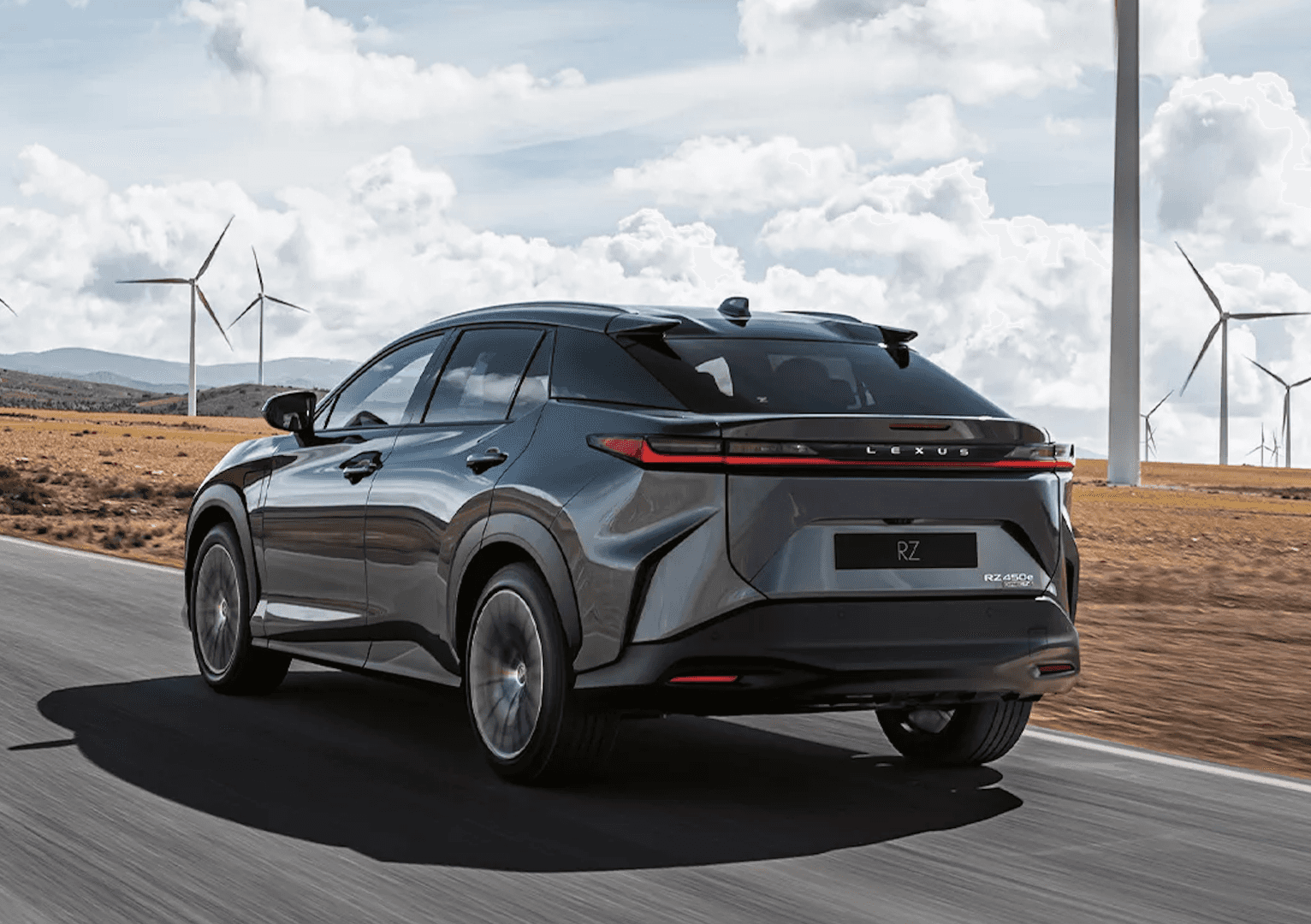 Overview
Lexus is stepping into prime EV territory with their upcoming 2023 RZ 450e. This upscale five-passenger crossover will kick off a new generation of luxury EVs as Lexus continues to focus attention on not just adding electrified models but becoming an EV-centric brand. The RZ will arrive boasting a sleek exterior profile that complements its dynamic performance, with a modern and minimalist cabin filled with state-of-the-art amenities. But the hallmark will be a brand-new power system that's as robust as it is efficient. This first-ever carbon-neutral Lexus is slated for release later this year, but we'll share what we know here.
What Is It?
The 2023 Lexus RZ 450e is a big deal as it's the brand's first true battery electric vehicle. In addition to promoting a more sustainable approach to driving, the RZ will be equally about the behind-the-wheel experience by taking full advantage of the unique characteristics that are customary among modern BEVs. It will be quiet, comfortable, and smooth riding, and thanks to its brand-new DIRECT4 all-wheel drive system (which is able to quickly respond directly and precisely based on driver input) and electronic axle (eAXLE) motor unit, it will boast capabilities that will certainly not go unappreciated. Not only that, but the '23 RZ 450e will be eligible for a Lexus-first electronic steer-by-wire system, which will improve performance and handling while allowing the vehicle to feel like an extension of the driver. Lexus estimates that the '23 RZ 450e will be able to travel up to 225 miles on a full charge.
Design and Amenities
The '23 RZ 450e flaunts an elegant and purposeful design that melds with its dynamic proportions. Its overall look reflects its athletic personality, and since it's a BEV, its fascia doesn't need a large front intake. Instead, Lexus chose to take the customary spindle grille and make it part of the new Lexus architecture known as Spindle Body. Other distinguishing characteristics include a "floating" roof, a ducktail spoiler, and sharp-looking headlights.
Inside, the '23 RZ 450e uses a minimalist and human-centered design that helps keep the driver focused on the road ahead with its intuitively designed layout. It also has a spacious rear seat area, so you can count on your backseat passengers being comfortable even on the longest road trips. As far as features, there will be an option for a dimming panoramic roof that lends an open-air experience and connects occupants to the outside world. The infotainment system is slated to have a 14-inch touchscreen that includes Lexus Interface, as well as a head-up display, a digital gauge cluster, and ambient interior illumination.
Advanced Safety Features
The '23 RZ 450e will come with Lexus Safety System+ 3.0, the automaker's advanced suite of safety technologies consisting of a pre-collision system, dynamic radar cruise control, lane departure alert, and emergency driving stop. An advanced parking system will be offered as well, and a new digital latch function with safe exit assist will add an extra dose of security since it prevents occupants from opening the doors into oncoming traffic.